In Bobbi Kornblit's Shelter from the Texas Heat, the tales of three generations of women are blended together like a tangy, hot and subtly sweet barbecue sauce. Readers laugh and cry.
Best Book / Women's Fiction: 2012 Pinnacle Book Achievement Award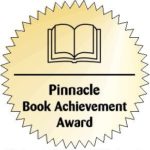 Multicultural Fiction National Indie Excellence Award
Georgia Author of the Year Award – First Fiction Finalist  
Pulpwood Queens' Book Club Recommended Selection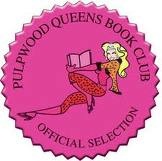 Through laughter and tears, Shelter from the Texas Heat tells the story of a woman's emotional journey on a road that could tragically lead to a dead end or to the highway of happiness.
In the tradition of Rebecca Wells's Divine Secrets of the Ya Ya Sisterhood, Shelter from the Texas Heat is about holding onto secrets and the power of friendship to help release them.
Rachel Frank, a redheaded Texan, has it all: a successful architect husband, Michael; a house on one of the most prestigious streets in Dallas; and a daughter, Missy—a coed at UT Austin. And then Rachel's world turns upside downin this award-winning novel.
Throughout her growth from girlhood in the '60s to adulthood, she shares her adventures with sidekick and best friend P.J. Rutherford, the daughter of a Texas tycoon. They experience the horror of JFK's assassination when they get the news on the playground.
Rachel's mother, Rosy, tries to overcome the nightmare of her own past. She's one of those great "broads" with loads of spunk and a little too much red lipstick.
From funny, turned disastrous moments at a glamorous birthday party at Neiman Marcus, to the painful memories of a Holocaust survivor, Shelter from the Texas Heat takes the reader on an emotional roller coaster ride that even includes a stop at the State Fair of Texas.